I am a firm believer in the fact that learning should be fun. It should be exciting, adventurous and sometimes spontaneous. It should be shared with friends, and of course food. ;-) So, when I was cleaning out my bookshelf last week, and came across this book.....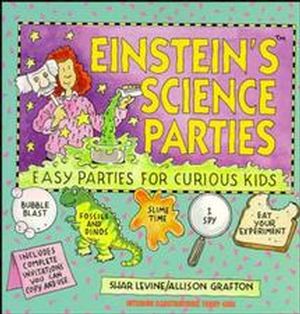 We decided to do just that! To throw a Science party with only three days notice (spontaneity), invite our friends, and have everyone bring a dish (food). Learning is also more fun when you can make a mess, so old clothes were the attire for this get together. Don't you just love old clothes? There is so much freedom in old clothes. I am a firm believer in wearing them everyday. ;-)
What an awesome day this was. We made volcanoes, made a jar of water go BANG (literally, scared some of the children half to death ;-), made water change colors, had a lemon blast off with balloons, and made rock candy. All of the experimenting was topped off with a good ole fashioned game of farm hide and seek. Not to be mistaken for normal hide and seek. Oh no. You get to hide in places like: goat houses, barns, dog houses, under bales of hay...or even under cars. :-o After that, an amusement park was concocted with rides, and of course a petting zoo. One of the things that is most amazing about children has to be their imagination, and they were free to exercise that today.
See what old clothes can do for ya?!